Véhicule
Changjiang 250CC motorcycle sidecar with army yellow color

ITEM DESCRIPTION
Rolled with a plastic paper into a cube steel shelf, and then covered by steel net.
Weight after packing: 460kg/piece
Size after packing: 2200×1600 × 1270mm3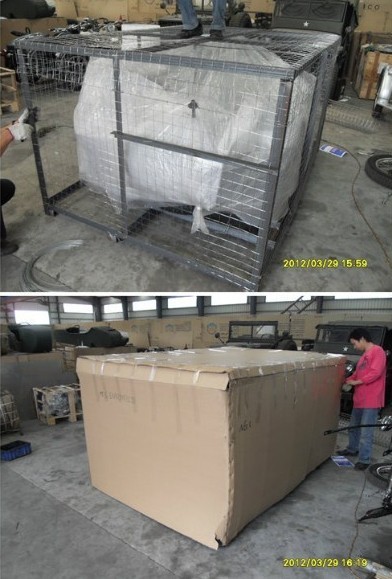 Optional Kits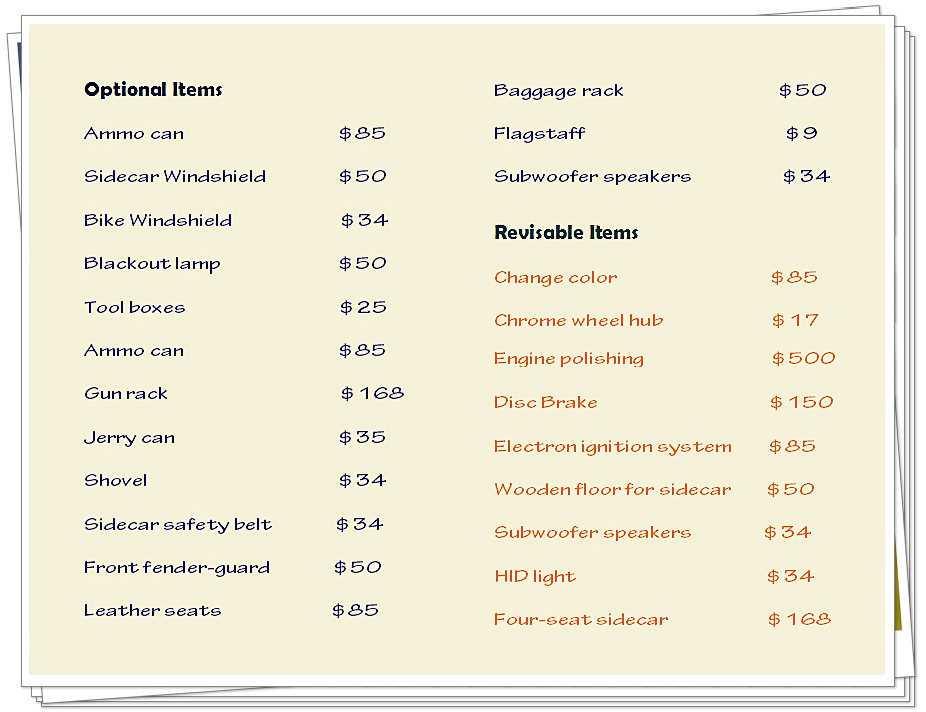 Technical Data
Product Catalogue
1)125CC, 200cc, 250cc,300cc, 350cc, 600cc, 750cc sidecars
2) electric sidecars/cars/KAINDUDU sidecars
3) 250cc engine, 650CC ,750cc engines.
4) sidecar/motorcycle accessories and parts.
Localisation :
Zhuzhou City, Hunan Province, China, 412000 Zhuzhou
,
Personne à contacter :
Sunny Tang
,
+86 13762331533
Bonne affaire : acheter au vendeur
Consultez notre guide pour effectuer une transaction en toute sécurité ! En aucun cas Algomtl ne peut être tenu responsable des annonces publiées. Seule la responsabilité du vendeur ou de l'acheteur en cas de litige est engagée.
Nous vous invitons à lire nos conditions générales d'utilisations. Vous pouvez aussi vous rendre sur nos
FAQ
et consulter notre page d'informations sur les
risques liés à la contrefaçon
.
Vendredi 22 septembre 2023
HSPA+ Cellular Module Except used as a standard wireless modem through AT command, It offers Audio(optional), SMS, MMS, Phonebook. It is ideal for a wide range of products including Tablet, Gateway, Telematics, Tracking solution, Security solution and much more. General features ...
235 - New Taipei City
+886 2 8221 6389
Jeudi 23 juin 2022
Quantité : 100
Samsung Galaxy Tab S7 FE WiFi T733 64GB Mystic Noir General Ligne de produits Samsung Galaxy Tab Nom du modèle Galaxy Tab S Type Tablet Couleur Noir Hard disk Flash memory 64 GB Memory Main memory 4096 MB Processor Clock speed 2,4 GHz Display Screen diagonal (cm) 31,5 cm...
60386 - Frankfurt am Main
+49 (69) 9 150 750 14
Jeudi 23 juin 2022
Quantité : 100
Ecran QHD 2560 x 1440 au format 16: 9, bords ultra-fins et pied réglable Connectique Standard Pro: HDMI, DP et multiples ports USB Dalle IPS, 1 milliard de couleurs et technologie HDR pour une image sublimée représentation / réalisation NVIDIA G-SYNC Non AMD FreeSync Oui Type AMD...
60386 - Frankfurt am Main
+49 (69) 9 150 750 14