Hygiène / Santé
New Design!!IHAP118G far infrared lympy drainage pressotherapy massage machine( full bo...)

Quantité : 500 Set/Se Prix : 1 USD
Quick Details
Type:

Multi-Function Beauty Equipment

Certification:

CE ROHS

Place of Origin:

Guangdong, China (Mainland), Guangdong, China (Mainland)

Brand Name:

EHO

Model Number:

IHAP118G, IHAP118G

Keywords:

far infrared pressotherapy

Warranty:

1 Year

Color:

Bule

Theory:

pressotherapy

Feature:

Acne Treatment, Detox, Skin Rejuvenation, Skin Tightening

Style:

Touch screen

Voltage:

AC220V/110V

Name:

IHAP118G far infrared pressotherapy
Packaging & Delivery
| | |
| --- | --- |
| Packaging Details: | far infrared pressotherapy machine53CM*49CM*42CM (L*W*H) 49CM*42CM*21CM (L*W*H) |
| Delivery Detail: | 2-15 days after your payment |
New Design!!
IHAP118G far infrared lympy drainage pressotherapy massage machine
( full body massager)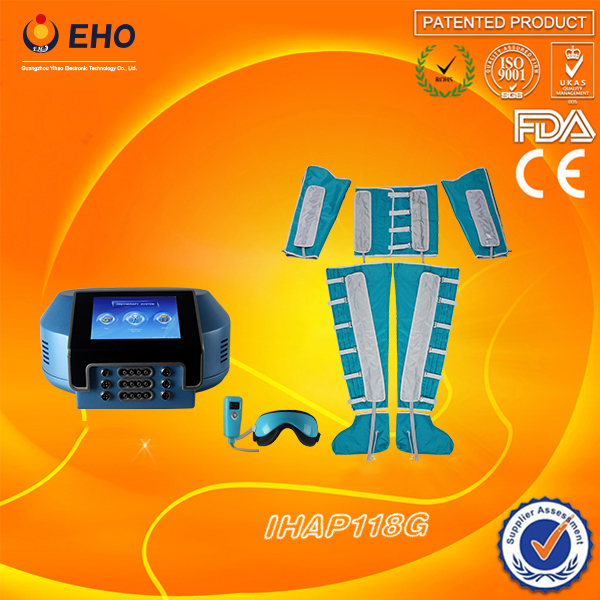 what is the function
Far Infrared energy that is absorbed by human cells,causing a physical phenomennon called"Resonance Absorption",thus the cellular activities are instantly invigorated,resulting in a better blood circulation and overall improved metabolism.
Far Infrared call aid in weight loss by speeding up the metabolic process of vital organs and endocrine glands resulting in substantial caloric loss and helps detoxification of the body.
It also increased blood circulation,both crucial to maintaining one's health.The heart rate increased as more blood flow is deiverted from the inner organs towards the exremities of t he skin without heightening
blood pressure.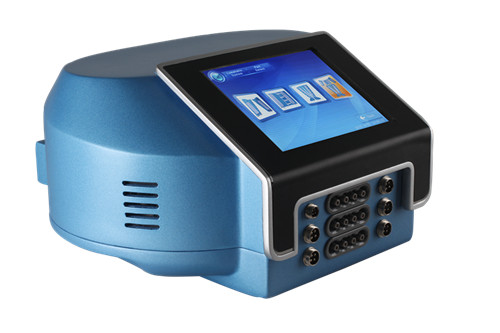 Why created the Pressotherapy
As a Research and Development base, EHO has introduced a revolution in Chinese
aesthetic lymphatic drainage field in 2011.Clically and scientifically proven, EHO
compression therapy systems are very effective in performing full corporal body
massage and aesthetic lymphatic drainage for aesthetic-medical treatments.
With previous rich expertise, knowledge and experience in medical health field,
EHO never let sincere distributors down.To meet the distributors of different groups' </ p>
request, EHO devices and garments are made for treating beauty clinics
clients,Spa&fitness centers&clubs members, as well as for personal home use.
Special design attention has been given to the ease of use and the client's comfort.
How does this system work
This pressotherapy machine consists one compressor machine and garments.
The air pressure generated by the compressor will inflate the chambers in the costumes in a Programmable Sequence.
The pressure in the chambers
rise up along the limb to maintain the directional massage.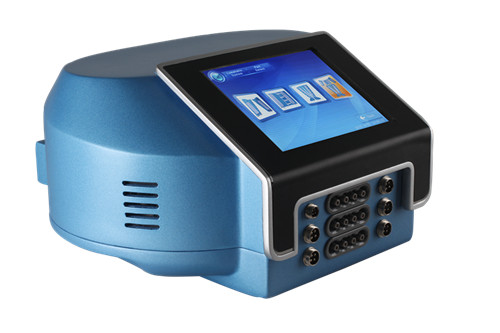 <s
Localisation :
303Floor, No.15 Building, No.113, the south of Huadi Avenue, Liwan District Guangzhou, 510385 Guangdong
,
Personne à contacter :
Sheena song
,
86 20 81495407
Bonne affaire : acheter au vendeur
Consultez notre guide pour effectuer une transaction en toute sécurité ! En aucun cas Algomtl ne peut être tenu responsable des annonces publiées. Seule la responsabilité du vendeur ou de l'acheteur en cas de litige est engagée.
Nous vous invitons à lire nos conditions générales d'utilisations. Vous pouvez aussi vous rendre sur nos
FAQ
et consulter notre page d'informations sur les
risques liés à la contrefaçon
.
Jeudi 24 novembre 2016
Quantité : 1000pcs - Prix : USD$0.94
No. Item Parameter&tech spec Remarks 1 Nominal Capacity 2200 MAh Standard charging&discharging 2 Rating Voltage 3.70V 3 End of charging Voltage ≤50mΩ 4 End of charging current 4.20±0.02V 5 End of charging current 0.02 C5A 6 End of Discharge current 3.0V 7 End...
86 - BaoAn District
008613590311520
Jeudi 02 mars 2017
Quantité : 50
Product Description Stainless Steel COMMUNION WARE / CHURCH PRODUCTS We offer exclusive range of Communion Ware in high quality of Stainless Steel in smooth matte finish. We manufacture all these products in high quality Stainless Steel in 0.60 mm thickness. Our Communion Ware...
342003 - Jodhpur
+91 291 2742924
Lundi 29 avril 2019
Quantité : 1500 - Prix : 190,00 €
Dear Customer We provide quite used laptops and we are looking for both good and long term business customers. Product Type: Household Product Positioning: Versatile Student, This Lightweight Laptop Operating System: DOS Processor Processor Series: Intel Core i7 Family 4 generations...
2010 - Paphos
+35 7 96 70 16 85