Véhicule
Customized Cool 750cc Shinny Black with Pinstripe Racing Motorcycle Sidecar 90km/h

ITEM DESCRIPTION
1. Model Number: CJ750B
2. Material: iron, painted
3. Style: Classic military theme
4. Color: matted black
5. Engine: 750cc
6. Customization: is welcomed, we can do patterns on car body
7. Available Colors: any color
8. MOQ: 1 piece
9. Optional capacity: we can change the engine with 250cc, 300cc, 350cc, 750cc
10. Optional Equipment: two ammo cans, blackout lamp, gun rack, disc brack, BWM-R71 fuel tank, spare fuel tank, small tool box
REMARK
1. Because of different monitors and brightness, there may exists tiny color difference.
2. Items will be insured from damage during transport from our factory to the destination port. If you want the items shipped to your house, please contact us.
3. We are not responsible for any duties, taxes, or additional charges that may be charged by Customs for any International deliveries.
4. There are two optional packing methods.
1) Wooden box packing
Cargo is Packed with un-fumigated wooden box.
SHIPMENT
We ship the item by sea generally, if you have other ideas please cantact us.Customized items will be shipped in 15 work days on payment received. Please make sure the shipping address is correct. We are not responsible for wrong address.
For detailed shipping costs, please contact us.
Price terms
This car can't send express, need normal customs clearance, The costs(5923US$) include: steel tower packing, into the storage fee, customs clearance fee, 17% of the value-added tax(1007).Sea freight are different from places , please contact us according to the country to modify the freight.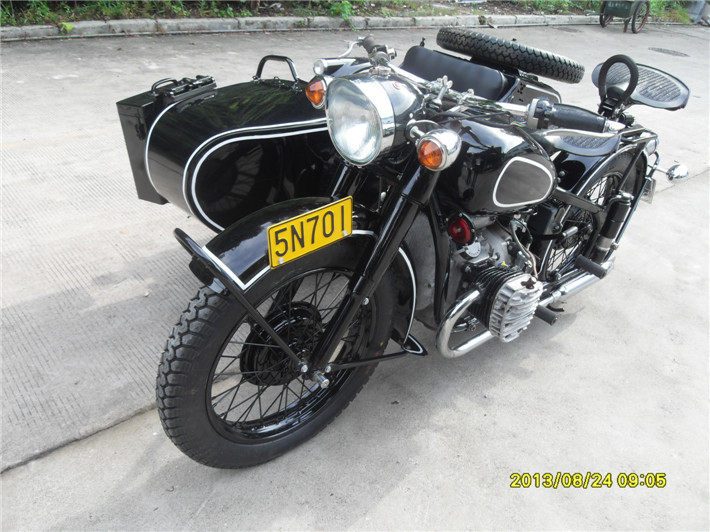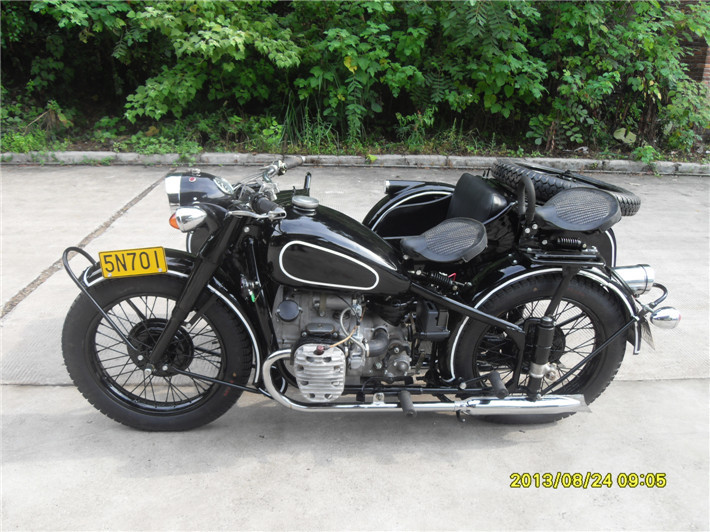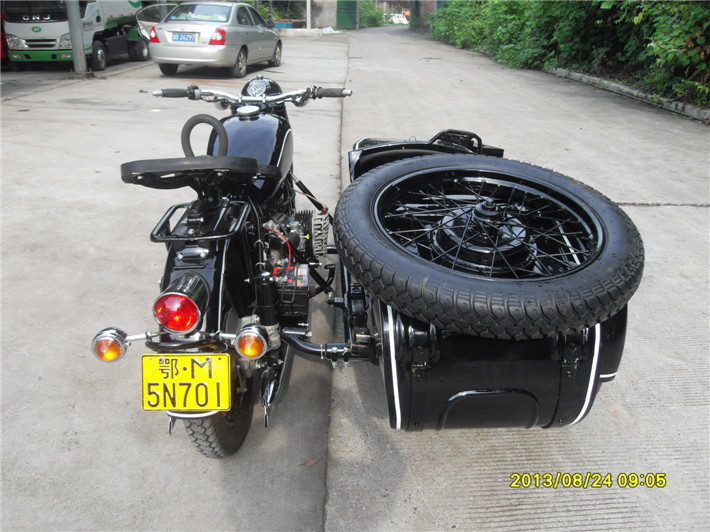 Packing Detail
Rolled with a plastic paper into a cube steel shelf, and then covered by steel net.
Weight after packing: 460kg/piece
Size after packing: 2200×1600 × 1270mm3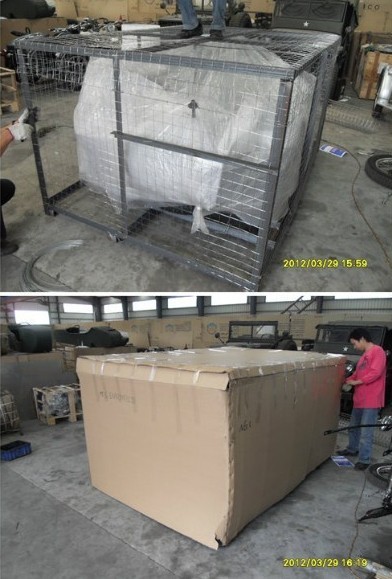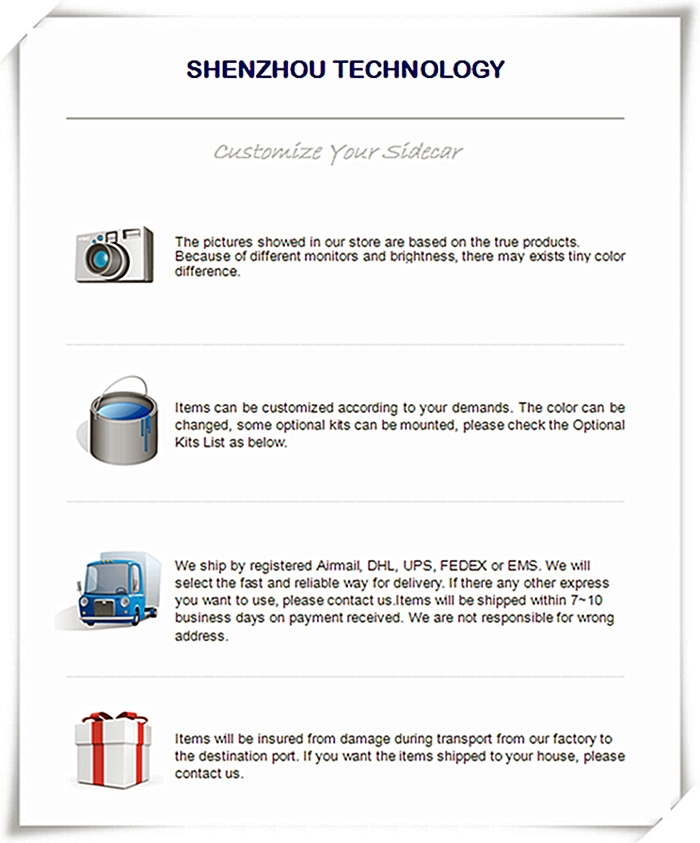 Optional Kits
Technical Data
Product Catalogue
1)125CC, 200cc, 250cc,300cc, 350cc, 600cc, 750cc sidecars
2) electric sidecars/cars/KAINDUDU sidecars
3) 250cc engine, 650CC ,750cc engines.
4) sidecar/motorcycle accessories and parts.
Localisation :
Zhuzhou City, Hunan Province, China, 412000 Zhuzhou
,
Personne à contacter :
Sunny Tang
,
+86 13762331533
Bonne affaire : acheter au vendeur
Consultez notre guide pour effectuer une transaction en toute sécurité ! En aucun cas Algomtl ne peut être tenu responsable des annonces publiées. Seule la responsabilité du vendeur ou de l'acheteur en cas de litige est engagée.
Nous vous invitons à lire nos conditions générales d'utilisations. Vous pouvez aussi vous rendre sur nos
FAQ
et consulter notre page d'informations sur les
risques liés à la contrefaçon
.
Cette page concerne les importateurs et exportateurs de
Customized Cool 750cc Shinny Black with Pinstripe Racing Motorcycle Sidecar 90km/h



Rechercher dans la catégorie :

Véhicule
Rechercher dans la catégorie :
shinny, 750cc, cool, customized, with, black, pinstripe
Mercredi 02 septembre 2020
Notre société est le plus gros exportateur et fournit le plus fiable et services professionnels d'approvisionnement en cathodes de cuivre disponibles. Notre entreprise est revendeurs de cathodes en cuivre légitimes et Liscens et ne travaillent qu'avec des acheteurs vérifiables des...
00255 - Kinondoni
+225674896095
Jeudi 30 juin 2022
Quantité : 100
Bénéficiez de réseaux opérationnels grâce aux switches non manageables plug-and-play. Mettez-le en place et oubliez-le, les switches, économes en énergie, sont construits durablement. Connectivité Type de port Ethernet RJ-45 de commutation de base Gigabit Ethernet (10/100/1000) Quantité...
60386 - Frankfurt am Main
+49 (69) 9 150 750 14
Mercredi 21 octobre 2020
Shining Jins Enterprise Co., Ltd.fournit un service OEM et ODM pour la production et l'usinage de pièces métalliques / composants matériels tels que pièces automobiles, pièces de navires, pièces de machines et composants d'outils, etc. Localisation : No.107, Lane 530, Sec. 1, Guoji Road...
330 - Taoyuan City
+88 6 33 61 06 38